CORONAVIRUS UPDATE :
It is our intention to run the Pleasington Putter as scheduled on Wednesday 8th July.
In the absence of any National elite events in July we hope that this will be the "warm up" to the start of the rest of the 2020 season.
Any questions can be directed to Susan Caton via email : catonsuze@gmail.com
---
Wednesday 10th July 2019
WINNER : EMILY PRICE (Cleobury Mortimer GC) -14 (69 + 65)
2nd Place : Kathryn Norris (Australia) -9 (72 + 67)
3rd Place : Amelia Williamson (Royal Cromer GC) -9 (66 + 73)
Best 36 Hole Nett : Lydia Cryer (Nelson GC) -8 (68 + 72)
2nd Nett : Julia Kerrigan : (Hendon GC) -7 (71 + 70)
Best Single Round Gross :
(Not already a prize winner) : Katie Warren Wrag Barn Golf & Country Club - 69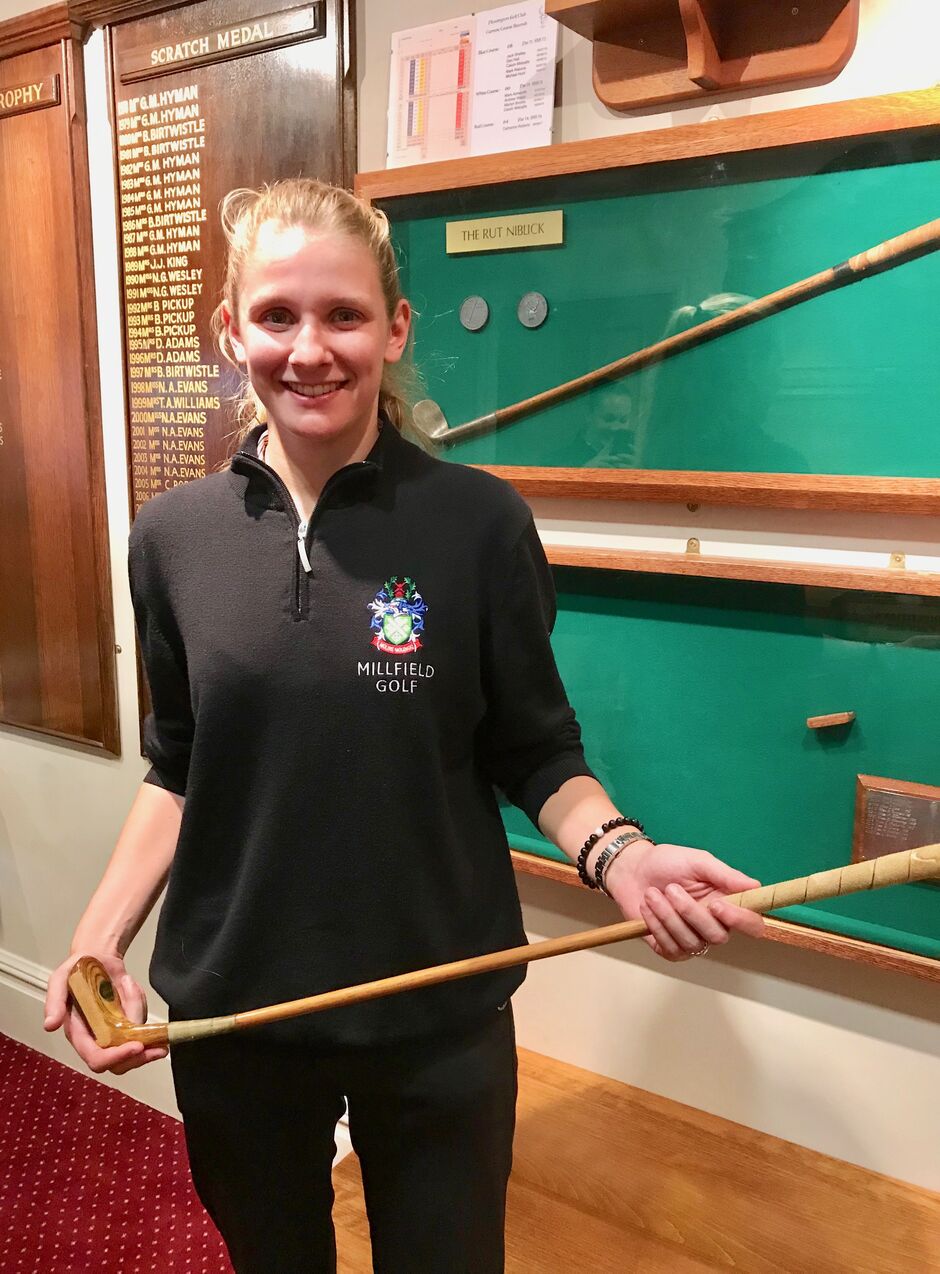 To see the 2018 Results : Click HERE
Entries are welcomed and encouraged from all players with a handicap of 12.4 or less. In the event that more than 60 entries are received there will be a ballot on handicap. The draw for start times will take place when entries close (25th June 2019) and will be emailed to all competitors. Attention will be given to travelling time and if you have a preference for a particular time then please speak to the office.

Competition Conditions :

1. The Pleasington Putter is open to female Golfers of recognised golf clubs in Great Britain and Northern Ireland, who possess CONGU official handicaps and overseas golfers possessing a certified handicap. The Competition Committee reserve the right to refuse entry to any applicant. ALL PLAYERS MUST PRODUCE AN UP TO DATE HANDICAP CERTIFICATE PRIOR TO PLAY OR PROVIDE THEIR CDH NUMBER
2. Playing Handicap Limit 12. The Entrance Fee is £29 - Refundable if entry unsuccessful. Entries Close 25th June, 2019.
3. If entries in excess of 60 are received, the Competition Committee will decide the acceptance on a handicap basis and if necessary there will be a ballot for the final places.
4. The Competition Committee reserve the right to substitute players for any who scratch prior to the Competition.
5. Time of Starting – The player must start at the time established by the Committee. PENALTY FOR BREACH OF RULE 6-3 Disqualification.
6. The 'Pleasington Putter' will be won by the player with the lowest gross score over 36 holes. In the event of a tie the winner will be decided in accordance with the Rules of Golf and by a card play off. No player may take more than one prize.
7. The 'Pleasington Putter' will remain in the Clubhouse.
8. Caddies – Are permitted.
9. The decision of the Competition Committee on all points will be final.
10. Competitors must only use drivers and golfballs appearing on the current R&A list of conforming drivers and golf balls.

PRACTICE ROUNDS (£20) must be arranged through the Professional's Shop - Tel. 01254 202177.